Seaside destination Antalya, is based on the south coast of Türkiye. Bordered by the Taurus mountains on one side and turquoise waters of the Mediterranean Sea on the other, it offers a variety of activities that suits every kind of traveller. Often overlooked this Turkish Riviera only made it on my list as it was an attractive package deal on Expedia.
Turkish Riviera with turquoise waters of the Mediterranean Sea
Antalya attracts sun chasers to its all year-round warm weather, but most of the popular resorts are situated near Lara Plaji (beach) on the east end of the city, preserving the authentic Turkish feel everywhere else. To stay clear from the crowded resorts, we stayed in a midway point to the city centre. The area Yeşilbahçe of Muratpaşa, is home to the best restaurants and favourite hangout spots of the locals which is perfect to soak up the culture.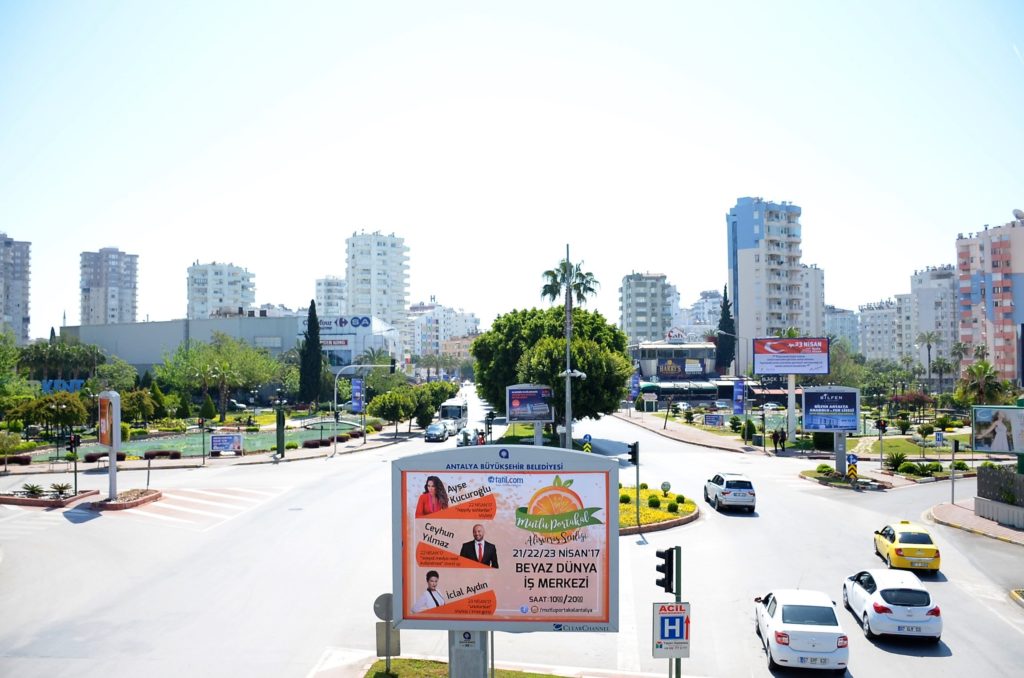 The city centre features Kaleiçi (old Antalya) where you can see the Hadriyanüs Kapısı (Hadrian's gate) and the 'Broken Minaret', Kesik Minare of the Korkut Camii (mosque) along narrow streets leading down to the Harbour. On the other end of the old town is a miniature version of the Istanbul Grand bazaar selling spices, tea, lokum (Turkish delight) and other colourful goods.
Several day trips can be booked from Antalya to visit archaeological sites of historic importance as well as sites of natural beauty such as waterfalls, canyons and white water rafting. If you don't mind the three hour long drive then the "cotton castle", Pamukkale is a marvelous experience. Mineral-rich hot springs have transformed the terrain here into scenic bathing pools.
---
And now, my art feature for Antalya is the ticketed Sandland which is a collection of sand sculptures on Lara Beach, open all year round [prices and times].
---
Though Turkey is a bridge to the Middle East, there is a lot of European influence which can be seen in the local fashion and culture. The tradition of getting married in a white dress took me by surprise. Catchy Turkish pop music has fast beats synonymous to modern pop while some tracks have a fusion of Arabic tunes.
Mouth-watering Turkish cuisine such as balik (fish), döner (rotating meat), kebap and gözleme (flatbread with savoury filling) are served with great passion. Pair your meal with ayran – a drink made with frothed up salty yogurt, served chilled. To finish, there is dondurma (Turkish ice cream) or a wide variety of baklava to sample with çay, the incredible Turkish tea!
Çay, the incredible Turkish tea!
---
---
---