Although labelled the fashion capital of the world, Milan doesn't make it to the list on a typical visit to Italy. However, it holds a place of commercial and financial importance which when blended with the Italian art and culture makes it a unique experience. At first, a typical shopping weekend in search for branded produce took me to Milan, but it was the culture that kept me going back.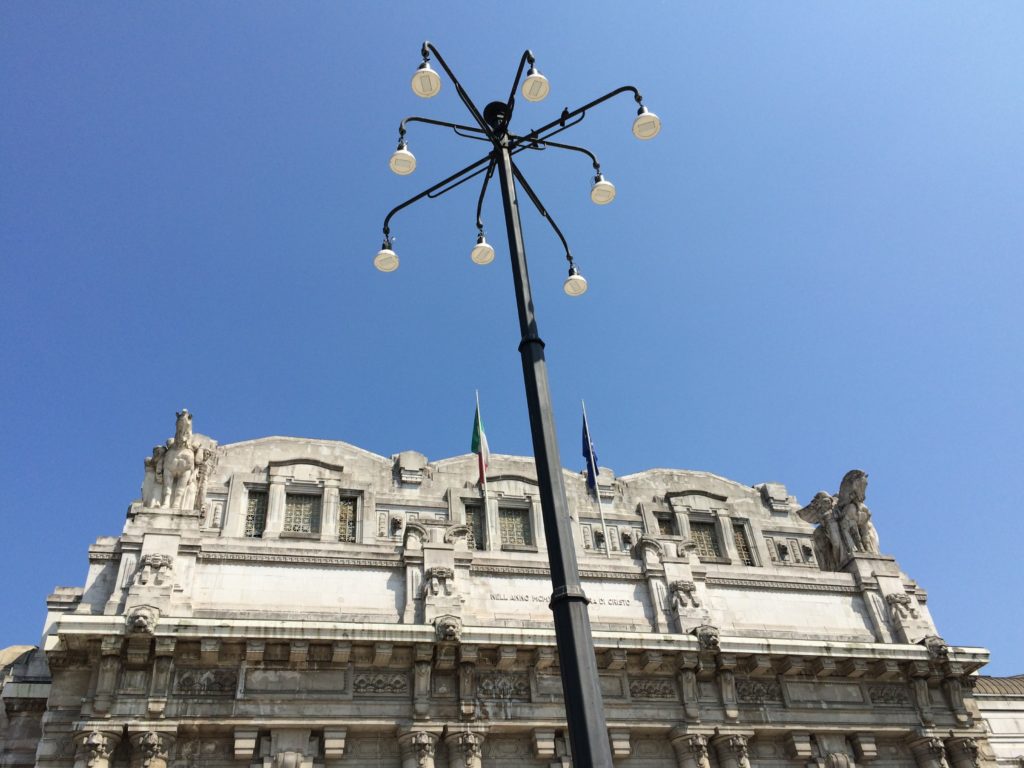 Milan is situated in the Lombardy region, in the north of Italy and is set inland close to the border of Switzerland. Mostly flat, it is a city with two airports and good public transport including four metro lines. The Duomo di Milano is at the centre of the city and is a remarkable piece of architecture offering the strange experience of walking on its roof (I mean why?!). It helps appreciate the incredible architecture but also creating a sense of guilt to be stepping over something so beautiful.
The Galleria Vittorio Emanuele II, which claims to be the world's oldest mall is on the same square, the Piazza del Duomo. It is lined with the famous luxury brands like Gucci, Louis Vuitton, Prada and so on. Taking a slight break from the 'window-shopping', you can spin on the Bull's balls. Legend has it that damaged mosaic of a bull on the floor at the centre of the mall, would bring good luck and fertility (at the cost of damaging its own bits 😉).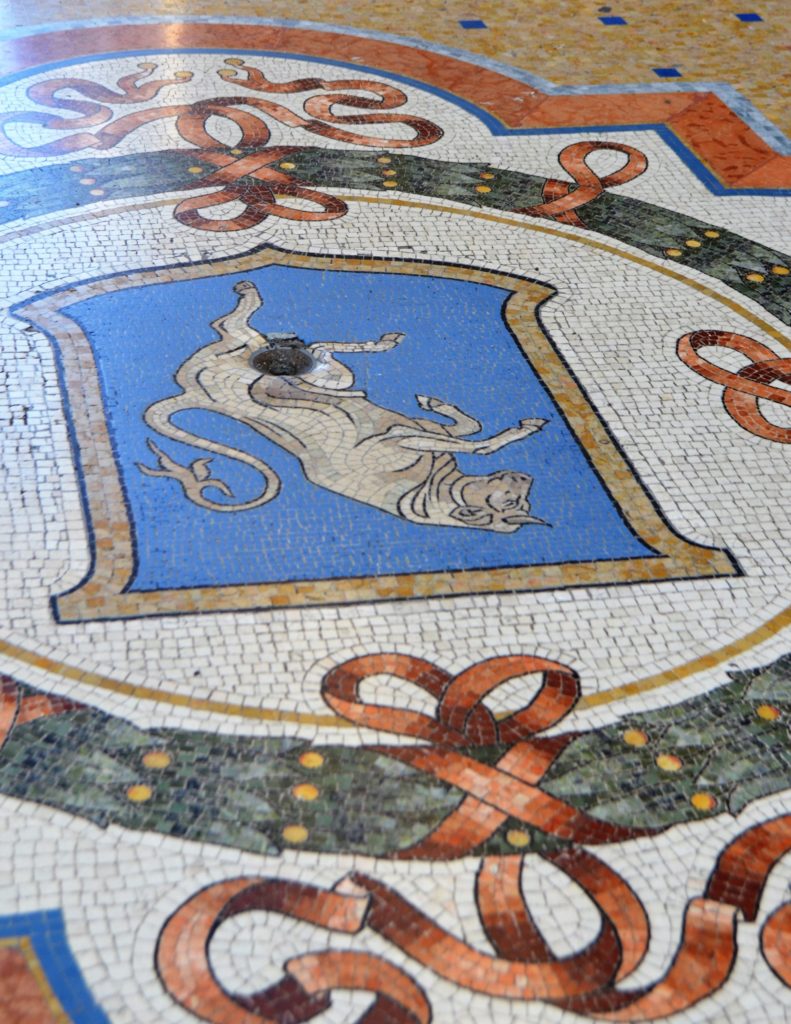 Among other attractions there is a castle, museum, park, theatre and the church with Da Vinci's 'The Last Supper'. One of the notable places to visit is the small chapel of San Bernardino alle Ossa aka "The Bone Church" decorated with human skulls and bones with various theories of their origin.
---
When it was Milan's turn to host the World EXPO in 2015, FOOD was their theme
Italian food is loved all over the world and 'Aperitivo' just takes it to the next level. As the sun goes down, most of the bars setup a buffet which is complimentary when ordering from a certain drink menu. Navigli known as the Little Venice of Milan is very popular among the locals and the vibe is buzzing at Aperitivo. Pub hopping through the evening hours, you can taste the delicacies served in numerous buffets. Sounds greedy, but hey, you need to be a Milanese in Milan. Also, what I really want to tell you about is the local's favourite snack "Panzerotti" similar to a calzone but even better because it is FRIED!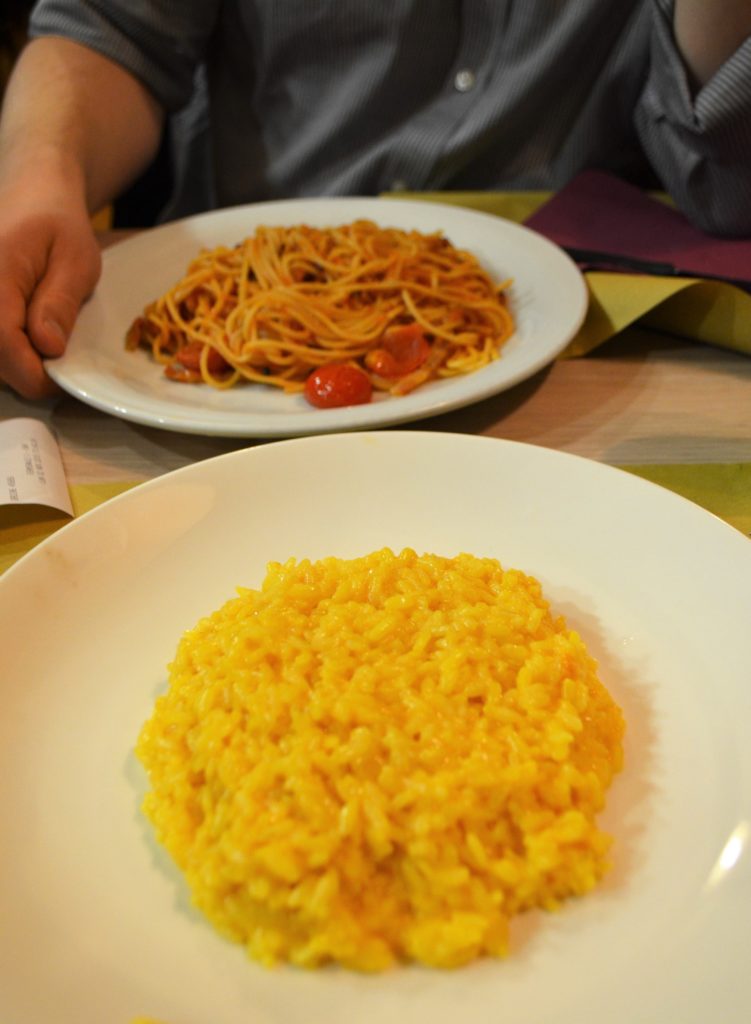 ---
For more serious shoppers you can head to the famous Quadrilater d'Oro (Rectangle of Gold) but if you don't want to burn your wallets at the fancy streets of Via Montenapoleone, Via della Spiga and Via Sant'Andrea then head over to the suburbs. Many shops with bargain prices on brands are available in the sub-urban districts of the city.
---
Where to Stay: Starhotels E.c.ho.
Where to Eat: Luna Rossa
Where to Panzerotti: Luini
Where to Aperitivo: All along the canal in the Navigli district
Where to Coffee: Anywhere and Everywhere
---
---
---