Stavanger is home to Preikestolen, the mighty Pulpit Rock featured in 'Fallout' (2018) – part of the Hollywood series of Mission Impossible. In the movie, Tom Cruise sure delivers a captivating climax but the experience of trekking this magnificent granite mountain is much more thrilling. Tourism promotion of Norway have created a compelling message with their Mission:Norway video which certainly brought me here.
Stavanger is a ferry boat and bus ride away from the trailhead. The 604-metre cliff top has a 25 by 25 metres plateau, believed to have formed by a glacier some 10,000 years ago. The 7.6 km hike is steep (350m altitude) and rocky, but well worth the breath-taking views over the Lysefjord.
---
Beneath the beauties of the fjords, is the commodity that fuels the world – Petroleum, making Stavanger the oil capital of the North Sea and Norway, one of the wealthiest countries in the world. The Norwegian Petroleum Museum situated by the port explains the journey this city has been through and the real-life exhibits used in various projects.
Stavanger is the oil capital of the North Sea making Norway, one of the wealthiest countries in the world!
Contrast to the industrial nature of the Petroleum museum, the quaint Gamle Stavanger (old town) is lined with restored wooden buildings along cobbled streets leading to the sardine Canning Museum. A short walk away is the city centre which has the fargegata, the colourful street and restaurants for every cuisine.
Street Art bustles throughout the city, across the various neighbourhoods and is in abundance at Tou, near the NuArt Festival Office. An explosion of graffiti can be witnessed at the hidden spot behind the Øst bar. They have a decking here which is perfect to soak in the 360-degree art scene and the local culture. They also let you lunch from the adjacent Korean food truck, Fortou (yum!).
---
If Switzerland and Belgium come to mind when you hear the word 'chocolate' then you haven't tasted "Freia" yet. The Norwegian company has a range of bars made of creamy, delicious milk chocolate like no other. I savoured the last bar for a month after we got back. Interestingly "Kvikk Lunsj", Freia's take on Kit-Kat made it to the courtroom in 2002 [read more].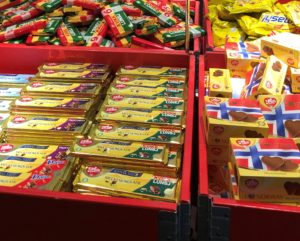 Warning: Rich countries are very clean and offer free education but it is blimming expensive to eat, drink or stay here. Grocery stores and takeaways may offer reasonable alternatives to eating out, while special offers on hotels can ease the blow.
Where to Stay: Scandic Royal Stavanger
Where to Eat: 7-eleven (corner shops with takeaway meals)
Where to Freia: Extra Kannik grocery store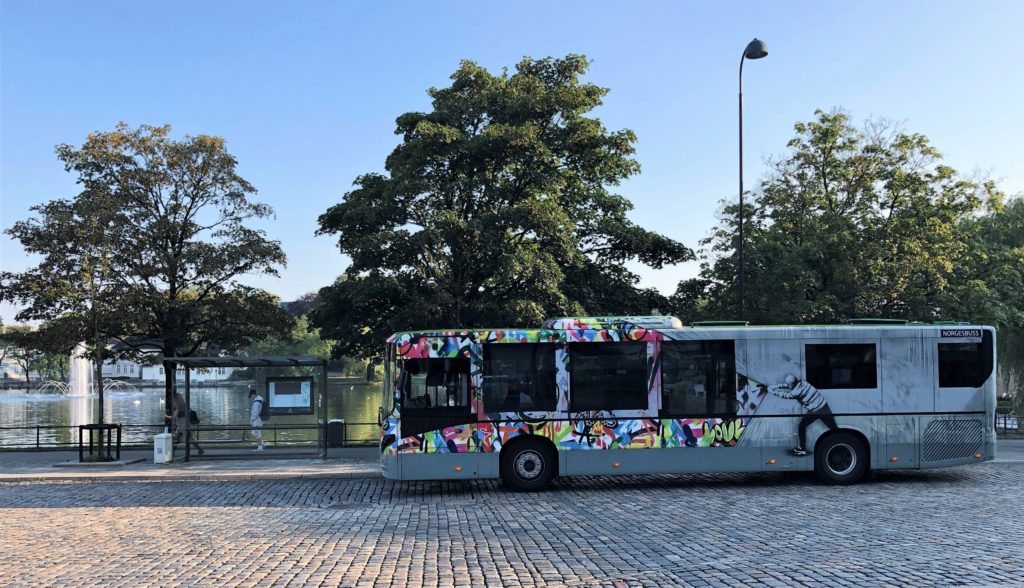 ---
---
---