If you fancy 'Magical powers' for breakfast, then Lucky Charms is your answer. Taking on from Cheerios, General Mills introduced Lucky Charms – a toasted oat cereal that has added 'fun' in the form of little sugar parcels resembling charms referred to as 'marbits' (aka marshmallow bits).
Origin: American
Category: Breakfast
Main Ingredients: Whole grain oats, Sugar, Corn syrup and starch
Source: Walmart and other food retail stores in the USA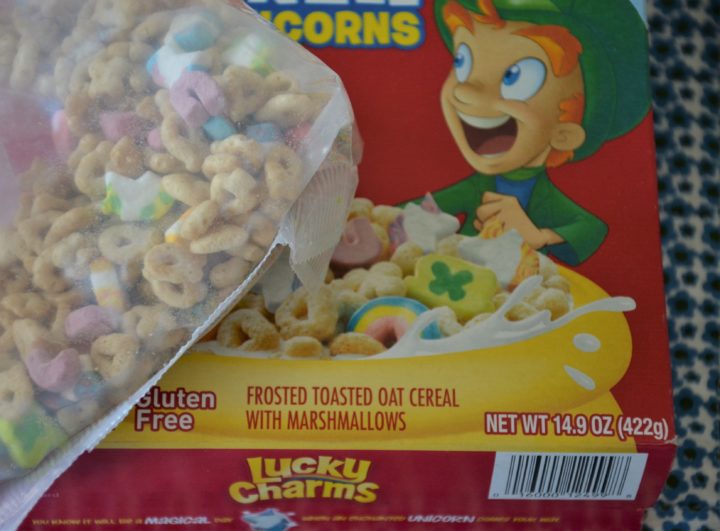 An American favourite, this cereal is imported to various countries but still high on the price. So, when you visit the states fill your cases with 'em. 'They are magically delicious' as the tag line says and nothing like any other cereal you have ever tasted! It is also gluten-free.
A popular reference to the Lucky Charms was featured in Austin Powers – International Man of Mystery (1997):
A leprechaun is a mythical creature from Irish folklore, who is believed to have a pot of gold (or in this case a "Golden pot of Lucky Charms") at the end of the rainbow.
As most cereal do, Lucky Charms has a mascot too, a leprechaun named 'Lucky' who has several magical powers from each of the 'charms' he has. The cereal was introduced during St Patrick Day Celebrations in 1964 and was one of the most expensive advertising roll-outs. General Mills proudly celebrated its 50th anniversary but it is not widely popular outside of the US and so it has made its way onto my website.
---
---
---